(Viewing 1 - 10 of 42 Wines)
1
Grande Fleur de Lyeth ANNIVERSARY Reserve 2018
Sonoma's Lyeth Estate has been a pioneer in the art of blending wines since 1981. Marrying Cabernet, Merlot, and more, their sumptuous Anniversary Reserve shows off that heritage – and the quality of the 2018 vintage. Guaranteed to impress.
2

Casa de Vila Verde 2019
With its lovely light spritz, lower alcohol, and fresh-picked green apple flavor, Portugal's Vinho Verde is the perfect choice for sunny afternoon sipping – and Casa del Vila Verde is the best we've tasted.
3

Il Papavero Prosecco NV
The renowned Scipione Giuliani makes our top-selling Il Papavero wines – and here's a real treat: an exclusive taste of his lively, luscious, and orchard-fruited Prosecco. Serving this elegant bubbly is the perfect way to kick off any dinner party.
4

Domaine B&B Bouché Crémant de Limoux Rosé NV
The Bouché family have made lovely Champagne since 1920. Now, they've set up shop in southern France's celebrated Limoux region (the original home of sparkling wine) to craft this elegant pink fizz. Look for a creamy mousse and ripe berry flavors.
5

Duca di Cardino Chianti Riserva 2015
This lush Chianti Riserva comes from the cellars of the acclaimed Barbanera family and sports huge praise from expert Luca Maroni, plus a big gold medal from a top international show. Aged in barrel for six months, it's extra smooth and complex.
6
Terre de Cocagne 2019
Charmed by southern France's local grapes like Loin de l'Oeuil and Mauzac, winemaker Nicole McPheeters has made it her mission to reintroduce wine fans to the delights of Gaillac's Côtes du Tarn. A crisp, citrusy alternative to Sauvignon Blanc.
7

Pino Pino 2018
When you think of Italian "Pinot," most immediately think Pinot Grigio. But here's a fun fact: Italy also produces some fabulous (and hard to find) Pinot Noir. And this lush, raspberry-rich take from a hugely acclaimed estate proves the point.
8
Perfect Summer Pinot Noir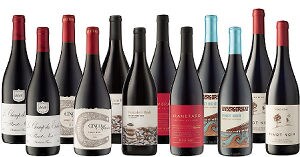 Why do we love Pinot in summer? It has ripe, red-fruit flavors, is delicious lightly chilled and pairs well with warm-weather foods. See out summer in style with a gold-medal French release, silky California exclusives and more for JUST $13.99 each.
9
World-Class Summer Rosé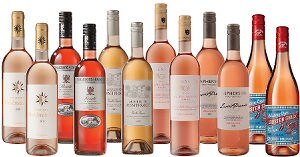 Rosé is the wine of summer, and these are the pinks to have on hand. They arrive fresh from the 2019 vintage and some of the world's top regions. There's a double-gold Provence pink, crisp Malbec rosado and more for JUST $11.66 each.
10
Mystery Mixed Dozen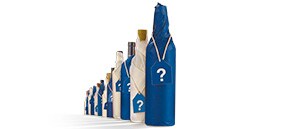 Our Summer SALE Mystery Cases are exciting mixes of wines left in quantities too small to make it into regular sale cases—with the promise of serious savings, world-class quality and delicious variety in every case (while stocks last).
(Viewing 1 - 10 of 42 Wines)